La 100e Coupe Grey est le match final de la saison 2012 de la Ligue canadienne de football, au cours duquel s'affrontent l'équipe championne de la division Est et l'équipe championne de la division Ouest. Le match se déroulera le 25 novembre 2012 dans la ville de Toronto.
La Coupe Grey est à la fois le nom du championnat de la CFL et le trophée remis à l'équipe gagnante.
Cette vidéo produite par the Canadian Football League (CFL) raconte l'histoire de la Grey Cup et comment elle est devenue beaucoup plus qu'un simple trophée mais un symbole nationale qui réunit les canadiens chaque année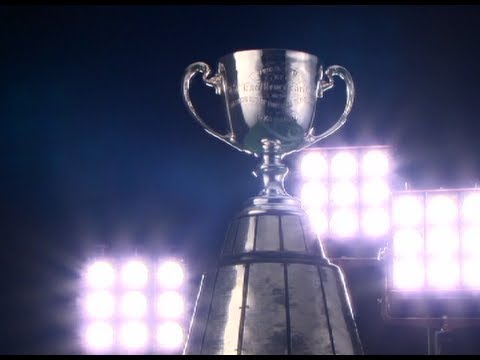 A video produced by the CFL that captures the history of the Grey Cup and how it has become much more than just a trophy, but a national icon that brings Canadians together each and every year. The video is scored to Tragically Hip's « Gift Shop » and is narrated by Canadian actor and star Kiefer Sutherland.