C'est en toute discrétion, le mercredi 14 juin 2017, que Kiefer Sutherland et son groupe « the Kiefer Sutherland Band » se sont produit à Paris, à la Cigale. Une seule date en France pour une tournée qui a commencé aux USA le 25 mars 2017 et qui se terminera le 11 août 2017 en Ontario (Canada) « Not Enough Wiskey Tour 2017″. L'acteur avait déjà a cumulé pas moins de 125 concerts l'an dernier ! « Not Enough Wiskey Tour 2016″ aux États-Unis et aux Canada.
http://mygreeg.unblog.fr/2017/03/12/kiefer-sutherland-acteur-musicien-auteur-compositeur-interprete-et-producteur-en-tournee-en-europe-le-14-juin-2017-en-concert-a-paris/
La vaste majorité des spectateurs présents dans la salle ont acheté leur billet plus pour voir leur acteur fétiche en vrai plutôt que pour la qualité de son dernier album Down In A Hole (2016). dailymars.net
L'album en question, bien que plaisant, est loin d'être inoubliable ! De la country folk assez mélancolique — sorte de catharsis pour son auteur qui a trouvé ce moyen pour exorciser ses nombreux démons (l'alcool étant le plus retord) — interprété de manière honnête, mais sans vraiment bouleverser les standards du genre.
Cet état de fait, Kiefer Sutherland l'a parfaitement en tête au moment de monter sur scène. Très expansif entre chaque chanson, il aborde le problème dès le début du concert en faisant preuve d'un certain courage et d'une belle humilité en remerciant chaleureusement le public d'être venu pour « écouter des chansons qu'il ne connait probablement pas ! » Mais qu'importe, le challenge est d'autant plus excitant pour le bonhomme qui, au-delà de la gratitude qu'il éprouve pour tous ces gens qui ont été touchés par son travail d'acteur à un moment de leur vie, suffisamment pour payer une place de concert en tout cas, se sent la responsabilité de les convaincre que sa carrière de musicien n'est pas l'œuvre d'un dilettante.
Et en effet, les titres s'enchaînent et force est de constater que Kiefer Sutherland ne joue pas la comédie, pour une fois. Sincère, heureux d'être là, totalement impliqué dans sa performance, il délivre un concert tantôt sombre et presque thérapeutique pour lui, tantôt rock' n' roll et complètement débridé, le tout saupoudré d'anecdotes personnelles et de reprises des artistes qui l'ont influencé à divers degrés (Johnny Cash, Merle Hagard, Bob Dylan).
Et en parlant du barde, c'est bien à Dylan qu'il a pris le plus de tics, hérités d'une écoute prolongée de l'unique cassette qui se trouvait dans l'autoradio de la voiture de son père alors qu'il était enfant. Quand on sait que la voiture en question était une Ferrari, on se dit que papa Donald aurait pu investir dans une collection un peu plus fournie ! Toujours est-il que ce choix musical a été déterminant pour le jeune Kiefer qui suit désormais à la lettre les préceptes de la voix de sa génération, que cela soit poétiquement parlant ou lorsqu'il s'agit de sa propre destruction organisée qu'il combat de toutes ses forces grâce à la musique…
Au bout du compte, c'est avec une merveilleuse impression de surprise que nous ressortons de la salle, charmés par l'authenticité du personnage, par sa passion qui lui a permis de transformer une poignée de chansons tout juste sympathiques en un concert où le temps a filé comme si le fameux chronomètre jaune sur fond noir avait été accéléré par quelque bad guy animé d'intentions peu catholiques ! Fort heureusement, ce n'était pas le cas, car ce soir, Jack était aux abonnés absents. C'est bel est bien Kiefer qui a fait tout le boulot.
Cela fait maintenant plus de quarante ans que Kiefer Sutherland est acteur professionnel. Il s'est illustré dans de nombreux films tels que Stand By Me, Young Guns, Dark City, Melancholia, ou encore plus récemment dans le western intitulé Forsaken, sans oublier la série 24 Heures Chrono.
D'autre part, en 2002, avec Jude Cole, son meilleur ami et compagnon de musique, Kiefer crée Ironworks, un tout petit label. Parmi ses groupes, on retrouve Rocco DeLuca and the Burden, HoneyHoney ou encore Billy Boy On Poison. En 2009, Sutherland quitte le label afin d'imaginer ce qu'il pourrait bien faire après cette aventure.
Au début 2015, Kiefer Sutherland joue à Cole deux chansons qu'il a lui-même écrites. Son intention est alors de les enregistrer en tant que démos et de les proposer à d'autres artistes. Cole répond positivement à cette première écoute et, peu à peu, un album se construit. Deux chansons deviennent quatre, puis six, jusqu'à ce que Cole lui propose d'en faire tout un disque. De cette collaboration naît « Down In A Hole », le premier album de Kiefer Sutherland (« Au fond du trou », ndlr) qu'il décrit comme « le journal intime d'un gars qui a eu une vie incroyable mais à qui il manque quelque chose » dans une interview accordée au Parisien. Dans un style country-rock. CinéStarsNews.com
Kiefer Sutherland Live in Paris. La Cigale. June 14, 2017 – The Concert Begins! Can't Stay Away
Le début du concert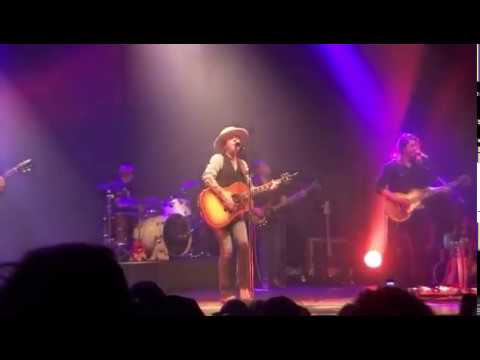 Kiefer Sutherland PARIS Standing Ovation!
He said « Merci beaucoup vous êtes très gentil »
La fin du concert
The End of The Show
« Thank you so much. You are very kind » in French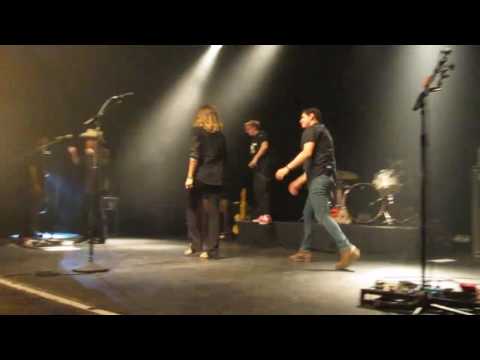 Kiefer Sutherland. Paris. « A Great Experience in My Life ». June 14, 2017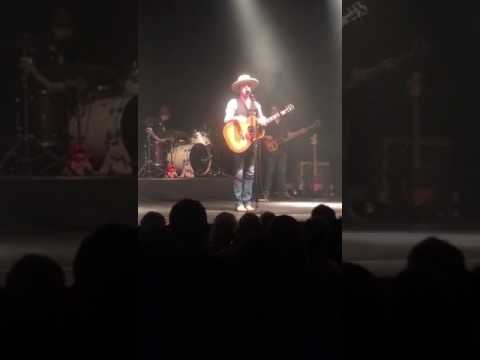 Kiefer Sutherland Live in Paris. La Cigale. June 14, 2017
Kiefer Sutherland Live in Paris. La Cigale. June 14, 2017
Not Enough Whiskey
Kiefer Sutherland PARIS New Songs. Saskatchewan/Rebel Wind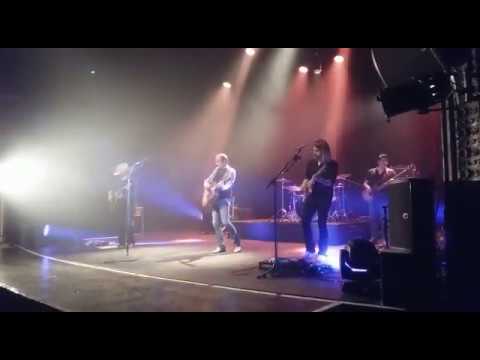 Mike Gurley et Austin Charles entourent Kiefer Sutherland
Kiefer Sutherland and The Band PARIS #Guitar
Kiefer Sutherland « Honey Bee » @ La Cigale (live in Paris 2017)
Kiefer Sutherland – All She Wrote – La Cigale, Paris, 14/06/17
Kiefer Sutherland PARIS Knockin' On Heaven's Door / Rebel Wind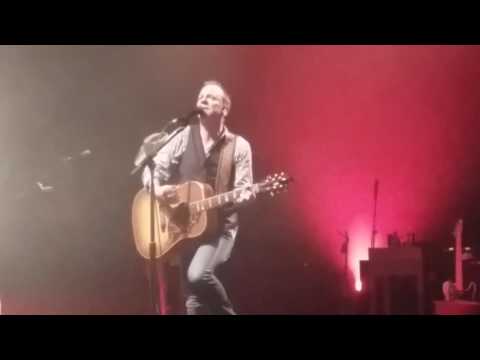 Kiefer Sutherland « Ways to Be Wicked » PARIS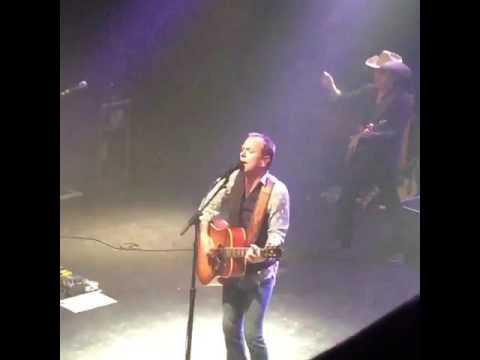 Kiefer Sutherland – Knockin' On Heaven's Door – Paris, La Cigale
Kiefer Sutherland PARIS « calling out your name »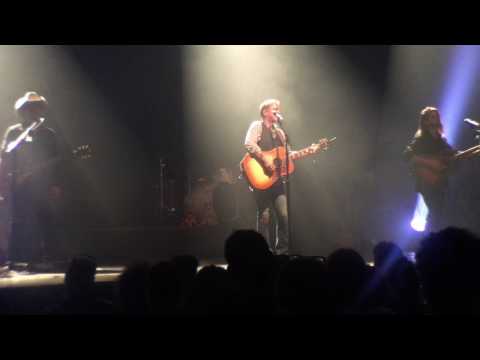 Kiefer Sutherland – La Cigale – 14.06.2017 – Shirley Jean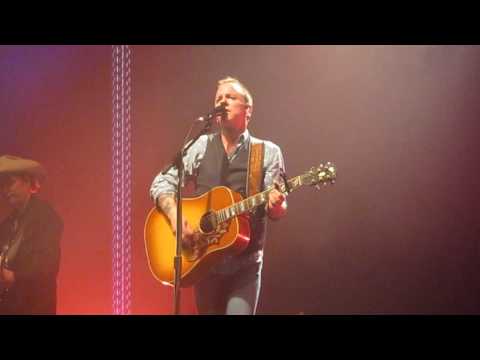 Kiefer Sutherland – La Cigale – 14.06.2017
Rebel Wind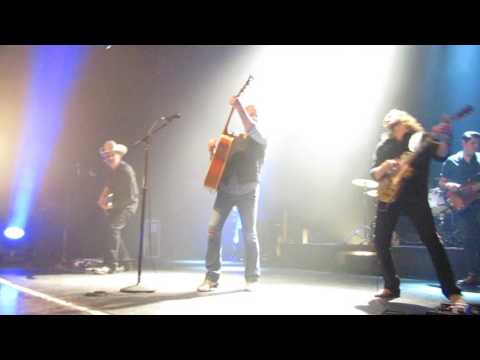 Rockin' Rabitt sur scène
The Story of Rockin' Rabbit by @RealKiefer on Twitter (Monkief Facebook)

L'essentiel: Vous avez eu plusieurs vies. La musique en a-t-elle toujours fait partie?
Kiefer Sutherland: Oui, la musique a toujours été là. J'ai demandé à ma mère une guitare à l'âge de 7 ans, elle m'a dit que j'en aurais une à 10 ans. Quand je l'ai eue, je ne l'ai plus lâchée.
Aviez-vous besoin de vous investir plus personnellement?
J'ai été très investi dans mon label pendant dix ans, mais j'ai eu besoin de passer à autre chose, d'écrire mes propres chansons. Pour être honnête, je suis conscient de l'étiquette que peut porter un acteur qui fait de la musique. C'est pourquoi je me suis toujours tenu à l'écart. Aujourd'hui, j'aime mes propres chansons, et si ça ne plaît pas, ça m'est égal.
Qu'est-ce qui vous inspire?
Le point commun entre jouer et écrire des chansons, c'est le fait de raconter des histoires. Les artistes qui m'ont inspiré, comme Johnny Cash, sont des «storytellers». C'est ce que j'essaye de faire. Ce disque est un peu comme un journal intime.
Qu'est-ce qui distingue l'acteur du musicien?
Là où je m'éclate le plus, c'est en jouant sur scène. Ça a été une excellente surprise pour moi. C'est ma musique, et ce sont des histoires inspirées de ma propre vie. Alors que Jack Bauer était un personnage, éloigné de moi. Et il y a un réel échange avec le public, on se sent beaucoup plus proches que ce qu'on imaginait.
Votre chanson «Can't Stay Away» traite du problème de l'alcool. La musique vous aide-t-elle en cela?
Ce n'est pas un problème. Car écrire permet de mettre les choses en perspective. Ces chansons sont très positives, elles parlent du combat livré. Il s'agit de connaître ses limites, et j'ai fait des erreurs.
Kiefer Sutherland chante à Paris et vient de sortir un album.
Kiefer Sutherland est mercredi soir à Paris. Pas pour un tournage, pour un concert. Car l'acteur est aussi chanteur. Jack Bauer, feu le héros de la série culte «24 Heures chrono», est aussi à l'aise avec une guitare. Il le prouve avec un solide premier album, «Down in a Hole» dans un style country-rock. Des Etats-Unis, où le Canadien de 50 ans réside, il nous a parlé de cette nouvelle vie.
On ne vous savait pas chanteur…
Kiefer Sutherland. J'ai longtemps refusé de me lancer par peur du syndrome de l'acteur qui fait de la musique. J'en avais parlé à Charlotte Gainsbourg, lors du tournage de «Melancholia». Ses conseils pour concilier la vie de comédien et de chanteur m'ont été précieux… J'avais envoyé mes chansons à des labels dans l'espoir qu'elles soient chantées par d'autres. Mais mon meilleur pote, qui est musicien, m'a conseillé de les enregistrer moi-même. Après quelques verres, j'ai accepté. C'est l'une des plus belles expériences de ma vie.
Vous jouez de la guitare depuis longtemps ?
Depuis l'âge de 10 ans. Ma mère m'avait fait apprendre le violon à 4 ans, mais à 7, je ne rêvais plus que de guitare. (Rires.) C'est l'une de mes meilleures amies. Sur les tournages, j'en joue pour me relaxer.
 Qui vous a donné envie de chanter ?
La seule chose qui m'importe, ce sont les histoires. Dans la musique, des gens comme Bob Seger, Bruce Springsteen, Johnny Cash, le font et me touchent.
Comme son titre, «Au fond du trou», votre album est sombre.
Ce n'est pas très optimiste, c'est sûr. Ces chansons n'étant pas destinées à un disque, je les ai écrites pour faire le point dans ma vie. Je parle de mon premier vrai chagrin d'amour, des amis que j'ai perdus pour des erreurs stupides, de mes soucis avec le whisky, dont je me moque aussi (NDLR : sa tournée s'appelle «Not Enough Whiskey Tour», soit la tournée «pas assez de whisky»). C'est le journal intime d'un gars qui a une vie incroyable, mais à qui il manque quelque chose.
Et la musique vous aide ?
C'est une drôle de thérapie. On a donné 125 concerts l'an dernier et la scène me fait beaucoup de bien. Je m'aperçois que j'ai énormément en commun avec les personnes qui viennent me voir et je me lâche.
Votre père (NDLR : le comédien Donald Sutherland) vous a-t-il vu sur scène ?
Malheureusement non. Quand je suis en Europe, il est aux Etats-Unis et inversement. Il ne veut pas s'arrêter de travailler ! Il vieillit (NDLR : il a 81 ans) mais il est fort et il aime la vie. C'est un immense exemple pour moi.
Et vous jouez un secrétaire d'État propulsé président des Etats-Unis dans la série «Designated Survivor», disponible sur Netflix en France.
Ce n'est pas la réalité, mais c'est vrai que la première fois que je suis entré dans le bureau ovale du président, reconstitué dans les moindres détails, cela m'a fait une sacrée impression. Ce boulot, c'est tout sauf une blague. C'est pour cela d'ailleurs que je ne prends pas position sur Donald Trump et sur la politique. Je ne veux pas mettre mes idées entre la série et ceux qui la regardent.
Et Jack Bauer ?
J'ai eu le privilège de le jouer pendant dix ans. Il me manque. leparisien.fr
« Café in Paris with The KSB. The croque madame was très magnifique » @GurleyShow
Jess Calcaterra / Austin Charles / Mike Gurley / Joe Delaoseph
Kiefer Sutherland est apparu furtivement vers midi à La Cigale, accompagné d'un garde du corps et de sa girlfriend Cindy Vela. Ses bras sont chargés des cadeaux de fans qui ont croisé son chemin. C'est en effet à pieds de son hôtel proche de la salle que Kiefer s'est déplacé.
Cindy Vela. Photo prise par Kiefer Sutherland. Ballade sur la seine le 15 juin 2017
Album Down In A Hole
Merci Cécile, Annick, Bénédicte et Céline
Credits : Monkief, Twitter, Instagram