Kiefer Sutherland speaks on stage during the Spike TV's Guys Choice 2016 held at Sony Pictures Studios on June 4, 2016 in Culver City, California.
Norman Mark Reedus is an American actor best known for his role on The Walking Dead, he was Lucien Carr  on Beat in 2000 with Kiefer Sutherland
Kiefer Sutherland est sur la scène des Guys Choice de  Spike TV 2016 tenue à Sony Pictures Studios, le 4 Juin 2016 à Culver City, Californie.
Norman Mark Reedus est un acteur américain principalement connu pour son rôle dans la série télévisée The Walking Dead, Kiefer et lui se sont croisés sur le tournage du film Beat en 2000.
Outlaw Award: Kiefer Sutherland – Guys Choice 2016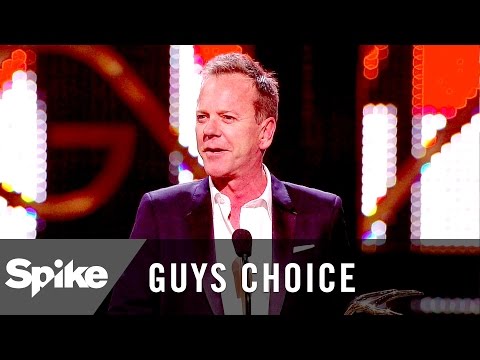 He's been a star for three decades, going back to « Stand By Me ». Now the man behind the iconic Jack Bauer takes a moment to do something he rarely gets a chance to do.
Kiefer Sutherland, Courtney Love, Norman Reedus BEAT 2000
Zimbio, Getty Images, Instagram