JACK IS BACK at Comic-Con 2014 KIEFER SUTHERLAND San Diego, CA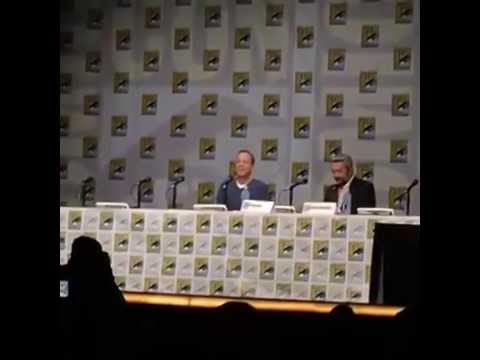 Credits: http://iconosquare.com
San Diego Comic-Con International.
Traditionnellement tenue au cours de l'été à San Diego, Californie, États-Unis, au San Diego Convention Center. Comic-Con est à la fois le nom de l'événement annuel et le nom de l'organisation qui l'administre. Présentant à l'origine essentiellement des bandes dessinées, le Comic-Con s'est élargi au fil des années pour s'ouvrir à une frange plus large de la pop culture, incluant le cinéma, les séries télé, etc.
Jack est de retour au Comic-Con, DAMN IT! Kiefer Sutherland monte sur scène pour fêter les moments les plus iconiques de 24 et les points culminants du retour triomphant de Jack Bauer dans 24: Live Another Day. En avant Premiere la sortie du Blu-ray et DVD très attendu.  Le débat sera animé par le producteur Jon Cassar suivi par des questions de fans.
24: LIVE ANOTHER DAY 10:00-11:00 AM – Ballroom 20
JACK IS BACK at Comic-Con, DAMN IT! Kiefer Sutherland takes the stage to celebrate 24's most iconic moments and highlights of Jack Bauer's triumphant return in 24: LIVE ANOTHER DAY. Catch the exclusive sneak peek at the highly anticipated Blu-ray and DVD featurette, "Worlds Collide," illustrating how the pulse-pounding storytelling was created for this thrilling new event series, which concludes in a thrilling finale on Monday, July 14 (9:00-10:00 PM ET/PT) on FOX.  Screening and discussion moderated by executive producer Jon Cassar to be followed by fan Q&A and more.