Kiefer Sutherland's soulful baritone vocals and guitar licks continue to captivate audiences with his second music video, "Can't Stay Away," premiering exclusively this weekend during CMT's Hot 20 Countdown. The track is the latest release from Sutherland's debut album Down In A Hole, which will be released August 19 by Warner Music Nashville/Ironworks Music.
La voix suave de baryton de Kiefer Sutherland et son jeu de guitare continuent de captiver le public avec son deuxième clip « Can't Stay Away » en primeur exclusivement ce week-end lors du Hot 20 Countdown CMT. Ce titre est la dernière version du premier album de Sutherland Down In A Hole, qui sera publié le 19 Août par Warner Music Nashville / Ironworks Musique.
« Can't Stay Away » (Official Music Video)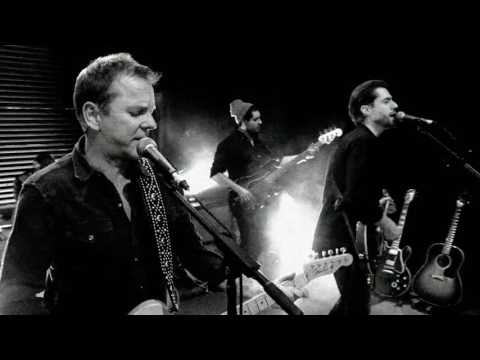 Are there any stories behind "Can't Stay Away"?
Well, the funniest thing for me — and I promise you this is not Father-of-the-Year-Award material — but a bunch of people that heard the song when we first recorded it, almost seven years ago, were making fun of me, going, "I love that song but who's the girl? Who's the girl? Who's it about?" And my daughter was in the room, and I said, "It's not about a girl."
They all walked out, and my daughter was looking at me kind of crooked. She said, "I know what that song is about. That bar up the street." And I smiled and said, "Little girl, you are too smart for your own good." And it was. It was about a bar called the 4100, up the street from me. And those opening lines, "Walking in the wrong direction, though I should be walking home / Smart enough
Y a-t-il des histoires derrière « Can't Stay Away »?
Eh bien, la chose la plus drôle pour moi – et je vous promets que ceci n'est pas le prix du père de l'année – mais un tas de gens qui ont entendu la chanson lorsque nous avons enregistré, il y a près de sept ans, se moquaient de moi, aller, « J'adore cette chanson, mais qui est la fille? Qui est la fille? De qui il s'agit? » Et ma fille était dans la chambre, et je dis: « Cela ne concerne pas une fille »
Ils sont tous partis, et ma fille me regardait bizarrement. Elle dit: «Je sais au sujet de cette chanson. Ce bar en haut de la rue. « Et je sourit et dit: « Petite fille, tu es trop intelligente pour ça ». « Et c'était ça. Il s'agissait bien d'un bar appelé le 4100, en haut de la rue. Et ces premières lignes «Marcher dans la mauvaise direction, quoique je devrais rentrer/ suffisamment intelligent.
.
Kiefer Sutherland Twitter (@RealKiefer) :
« Cet enregistrement est la chose la plus intime que j'ai jamais eu comme un journal intime. Enchantés de le partager avec vous tous le 19 août …
… Si vous avez la chance de le découvrir, j'espère qu'il vous plaira ».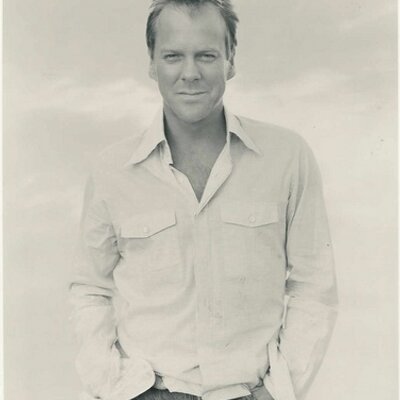 Kiefer Sutherland @RealKiefer:
« This record is the closest thing I've ever had to a journal or diary. Thrilled to share it with you all on Aug 19…
… If you get a chance to check it out I hope you enjoy it. »
.
Sutherland, qui a co-écrit toutes les chansons du prochain album, 11 titres avec le producteur Jude Cole, vient juste de terminer une tournée nord-américaine qui comprenait des dates à guichets fermés partout aux États-Unis et au Canada.
Sutherland, who co-wrote every song on the upcoming 11-track album with producer Jude Cole, including "Can't Stay Away," just wrapped up a North American tour that included sold-out dates across the U.S. and Canada.
Can't Stay Away 3:31
Truth in Your Eyes 4:22
I'll Do Anything 3:21
Not Enough Whiskey 3:57
Going Home 4:26
Calling out Your Name 4:26
My Best Friend 4:36
Shirley Jean 4:17
All She Wrote 4:54
Down in a Hole 3:47
Gonna Die 3:10
Genres: Country, Music
Released: Jun 10, 2016
℗ 2016 Ironworks Music. Manufactured and Distributed by Warner Music Nashville, A Warner Music Group Company
Amazon.fr : sortie prévue le 19 août 2016 (disponible en pré-commande)
Amazon.com: available for Pre-order. This item will be released on August 19, 2016.
Amazon.co.uk: expected 19 Aug 2016
Amazon.de : Voraussichtliches Erscheinungsdatum: 19. August 2016
Mieux connu comme acteur, Kiefer Sutherland a poursuivi une carrière musicale secondaire dans les années 2000 et 2010. Sa première tentative musicale professionnelle fut avec le label Ironworks avec son ami Jude Cole au milieu des années 2000, lorsque Sutherland était à l'apogée de son 24 vedettariat. Ironworks a signé Rocco DeLuca comme leur premier artiste, et Ron Sexsmith et Lifehouse, avec l'album Out of the Wasteland en 2015. A ce moment-là, Sutherland a commencé son propre groupe appartenant à l'héritage culturel américain nomé The Kiefer Sutherland Band. Après avoir entendu quelques chansons originales, Jude Cole a encouragé Sutherland pour former le KSB, et le chanteur/compositeur a tourné dans des petits bars en Amérique en 2015. En 2016, Cole a collaboré au premier album de la bande de Kiefer Sutherland, Down in a Hole. ~ Stephen Thomas Erlewine
Kiefer Sutherland – Not Enough Whiskey (Official Music Video)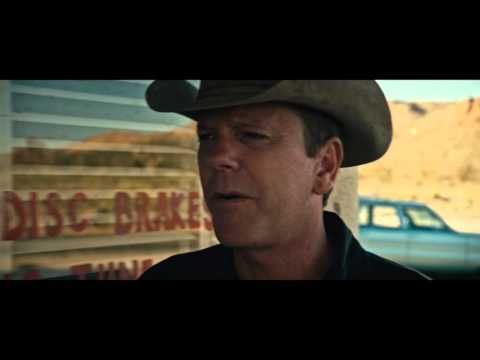 More about Kiefer's Music on Monkief (En savoir plus sur la musique et Kiefer) :
http://mygreeg.unblog.fr/?cat=93744429